Raising awareness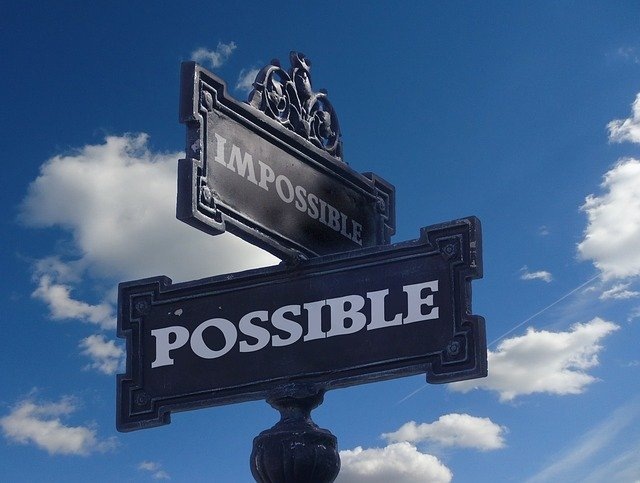 Dear readers, some time ago I wrote here that I give workshops as a moderator for an organisation of and for people with a disability or impairment. Among other things, this organisation organises awareness projects for adults and also at schools.
In the meantime, I have already had the opportunity to give a number of workshops for adults, who mainly work in the service sector. This is something I particularly enjoy doing.
This time, it was my turn to give a guest lesson to a school class of 9-12 year olds. This guest lesson had actually been planned almost a year ago, but had been postponed due to COVID-19. Yesterday was the day.
Since I have no children myself and hardly any experience with children in general, let alone pedagogical experience, I prepared myself thoroughly for this activity.
Armed with a plan that included sufficient variety, my own experience, a little theory, a short video film, a number of questionrounds and some objects that I had brought with me to visualise the ear, a hearing impairment and various aids, I nervously set off. Would I manage to get and keep the children's attention? Would I really be able to convey to them what it is like to have a hearing impairment? And, not the least of my worries, how would the children react to me and my story?
I left on time and arrived at the bus stop from where the school was about 5 minutes walk away, but at first I could not find the school at all. With some help from my contact person at the organisation, I finally managed to get to the classroom just in time. This stress did not make me feel relaxed at all though.
With a "good luck then" I started right away and apparently nobody noticed my nerves, except for me.
After introducing myself in sign language and without voice, I continued without sign language but with voice and told something about myself. Then came the questions. Lots of questions and especially good questions. The children turned out to be very curious and interested in what I had to say. The story and the variety seemed to go down well and they loved the things I brought, like my vibrating alarm clock, which they were allowed to look at and try out during a break.
The guest lesson went by very quickly and fortunately there was no trace of impatience, agitation or disinterest.
Today, I can still feel the relief that everything went well. Nothing compares to having 15-20 pairs of critical and honest children's eyes on you as a layperson. Relief, especially given my fear of public speaking, which I have struggled with all my life. Blackouts, complete loss of direction, stage fright, simply not daring to speak, all as a result of being bullied throughout my school years.
After my school period, I have done much, very much, to overcome this fear. From courses on "Speaking in Public" to deliberately seeking out opportunities to do so. With my heart in my throat, that is.
Today, I can safely say that with this guest lecture yesterday, a now almost 35-year slow road to self-conquest has ended and been crowned. That makes me a little proud.
Are you afraid of being open about your hearing impairment, of how those around you might react? Start talking about it. It is always difficult to begin with, but you will see that it will become easier and easier, because no experienced master has ever fallen from the sky.
Diese Stellen könnten Sie interessieren
Gefunden in: beBee S2 CH - vor 1 Tag

---

Zur Rose Suisse AG

Bern, Schweiz

Nebenberuflich

Unsere Shop-in-Shop-Apotheke finden Sie im 1. UG des Migros-Supermarktes Bern Marktgasse direkt neben der Beauty-Abteilung. Wir stehen für ein breites Angebot an Medikamenten, Gesundheitsprodukten und Kosmetika zu attraktiven Preisen sowie die kompetenten Beratung durch unsere Fa ...

Gefunden in: Jooble CH Organic - vor 2 Tagen

---

Adsenvia

Winterthur ZH, Schweiz

Ganztags

Automatiker (m/w/d) · Ort · Dällikon, ZH · Regionen · Region Zürich / Schaffhausen · , Zürcher Oberland · , Zürcher Unterland / Limmattal · , Region Winterthur / Schaffhausen · , Region Mittelland (AG/SO) · Pensum · 100% · Kontaktpersonen · Kürsad YilmazADSENVIA AG · Marktgasse 4 ...

Gefunden in: beBee S2 CH - vor 3 Tagen

---

M365 / Azure Support Engineer / Contracting · merken Unser Kunde ist der führende Anbieter für Software und Dienstleistungen der öffentlichen Hand in der Schweiz. Um interne Kapazitäten für ein Grossprojekt freistellen zu können, suchen wir im Auftrag einen Contractor / Freelance ...