Voice development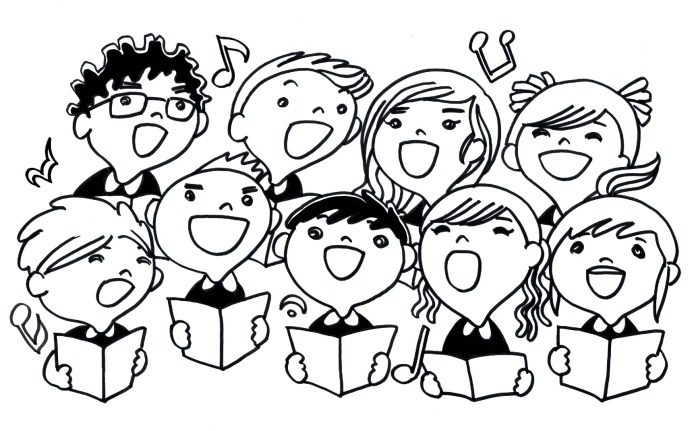 As a child I have always been fascinated by voices. Whether they were singing or speaking voices, they intrigued me, or not. For me it is so fascinating what you can do with a voice and what influence this may have (see also https://hardofhearingweb.wordpress.com/2017/02/05/voices/)
Once I attended a Voice Workshop and I was so enthusiastic that I wanted to take lessons after this workshop. Unfortunately this was not the right time for me and I had to postpone this wish.
After the loss of my mother, last year, I started to focus more on the question "what is important to me in my life?" and suddenly the Voice Workshop popped up again. I finally signed up for September last year, but unfortunately had to cancel due to my accident and broken shoulder.
Fortunately, this year dates became available and … yesterday was my first lesson.
Of course all the Corona measures were taken during this lesson: mask, airing and keeping distance. Only those who spoke or sang took off their masks, the rest of us kept the masks on until it was our turn.
For me, someone who only sings along with music when there is really no one around to hear it, this was a very exciting event. I always assumed that I did not have a good voice and that I also sang out of tune, but yesterday this turned out to be not that bad: both the teacher and the fellow students were positive and constructively critical.
According to the teacher it was very striking that I can recognize and use all tones well, despite my severe hearing impairment.
When I think about it, it is indeed remarkable and I have no clear explanation for this.
I did have a good language development, because I only became hearing impaired at the age of 17/18 and my hearing loss increased slowly in the early years, only later did it accelerate. But nowadays I really wouldn't know what something sounds like "naturally" and really don't know how I got the pitches. But apparently they are there and I am very happy about that now!
However, this course is not just about me (learning) to sing, singing is great but it is about more: I can also develop my speaking voice.
Because I regularly speak in front of groups, I want not only the message but also my voice tobe clearly understood and this is also something I can work on in the course.
In short: of course I don't imagine myself to be Freddy Mercury or Agnetha and Frida from ABBA, but secretly I enjoy the fact that I can, no, even múst, sing to their and other music.
Diese Stellen könnten Sie interessieren
Gefunden in: Jooble CH Organic - vor 11 Stunden

---

Amstein + Walthert AG

Zürich ZH, Schweiz

Projektleiter:in im Verkehrsumfeld 80 - 100 % Amstein + Walthert Progress ist ein unabhängiges Beratungsunternehmen, welches zum Amstein + Walthert Konzern mit rund 1100 Mitarbeiter:innen gehört. Zu den Kernkompetenzen unseres wachsenden Unternehmens gehören Consulting- und Engi ...

Gefunden in: Jooble CH Organic - vor 2 Tagen

---

Genossenschaft Migros Aare

Bern BE, Schweiz

Was Sie bewegen · Du arbeitest im Rahmen eines kleinen und interdisziplinären Teams mit modernen Frontend-und Backend-Technologien · Du konzipierst und realisierst neue Lösungen und Features für verschiedene Projektteams · Du entwickelst Webapplikationen kontinuierlich weiter ...

Gefunden in: beBee S2 CH - vor 3 Tagen

---

Hitachi Energy AG

Turgi, Aargau, Schweiz

Nebenberuflich

Project Control Engineer for Power Converters 80-100% (f/m/d) · At Hitachi Energy our purpose is advancing a sustainable​ energy future for all. We bring power to our homes, schools, hospitals and factories. Join us and work with fantastic people, while learning and developing yo ...