Premonition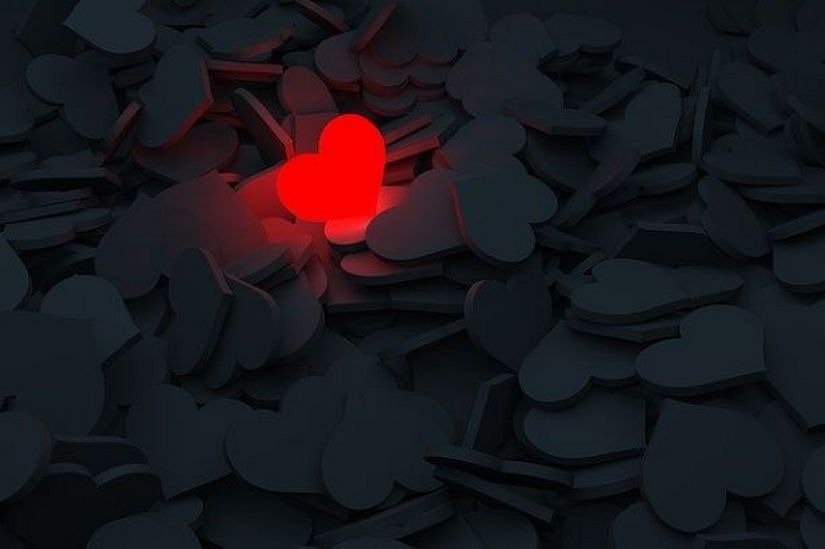 Sometimes in life you get a premonition of something that might happen, but you ignore it because you cannot and do not want to look too far into the future. Things go the way they go and all too often you have no influence on the way. It's no use thinking in terms of doom.
One time your premonition turns out to be unjustified, the other time it actually comes true.
The latter was unfortunately the case in recent weeks.
Early last July, my brother and I moved my mother to a nice room in a nursing home. Her progressing dementia, dependence on home care and loneliness due to Covid-19, necessitated this move. My mother agreed to this, but when she had moved out, wanted to go back home. Which, of course, was no longer possible. It took about one and a half months until she started to get used to her new "home". It was also the last time that I could visit her and that we could do something nice together. She lived in the Netherlands and I in Switzerland and travelling in the fall became almost impossible. Also, my husband belongs to the risk group and all in all we thought it would be better to stay home for Christmas 2020. However, I did keep the rhythm of calling her almost daily.
On January 19 this year, my mother tested positive after some complaints. Touched by someone in the nursing home, probably a care worker who didn't know they were positive.
Now we knew beforehand, that if my mum were to get Covid-19, she would not survive it. She was too fragile.
On January 29, two days after my birthday, she was diagnosed with additional pneumonia. I then immediately got myself tested for the trip on the 30th and was able to leave a day later.
On Monday, February 1, I had a few more hours with her that she was still conscious. Not much interaction was possible, but she was aware that I was there and I could tell her that we loved her. Then she was given morphine, because she was too restless, anxious and in pain.
My brother and I alternately watched over her together and took turns in day-night shift. Entirely in protective suits, of course.
On Wednesday morning, February 3, my brother had picked me up from the hotel and dropped me off at the nursing home. He had watched over my mum that night and I had been able to get some sleep.
I had been with my mother for less than fifteen minutes when her end came. Within fifteen minutes it was over. All I could do was hold her hand.
After that you get into a huge maelstrom, but we were able to give her a beautiful and dignified funeral and cremation.Two and a half days after the cremation, her room had to be empty.  We refused to this as long as she was still above ground. For us this meant that in two days we had to shift what we took with us to sort out and what could go immediately. The nursing staff hated to be that messenger, but received orders from above. We had no energy left to argue with this. With helping hands for lugging and emptying, we got everything done in time.
Then in the weekend we had to to sort out everything we had taken to my brothers home. He had to go back to work again after the weekend and I wanted to go home to my husband after two intense weeks. Again, we managed to get this done fast. There was hardly any time to think or grieve during all this time.
On Tuesday, February 16, I had another test for the return trip and the following day I could travel back home, to be 10 days in the guest room in quarantine. In Switzerland it is mandatory if you come from a high-risk country, like the Netherlands. And at the beginning of this week they actually checked whether I complied with the quarantine. But also for safety reasons for my husband.
Yet 3 more days to go and then I can take my husband into my arms after almost a month. For him too, the past few weeks were hard. He would have loved to go with me but had to follow everything from afar, without being able to do a thing, without being able to physically comfort me.
He has taken the next two weeks vacation and those weeks are for us together.
Whether it made sense to ignore my premonition? I will never know, because sometimes premonitions come true and sometimes they don't. All I do know is, I lost my mother to a nasty virus and that I am not alone in this. My heart grieves and also goes out to all other fellow sufferers, who have lost someone to Covid-19.
Diese Stellen könnten Sie interessieren
Gefunden in: Talent CH - vor 1 Tag

---

Kollabo AG

Mels, Schweiz

Ganztags

Bewirb dich jetzt als Maler. Nur 1x bewerben und wir finden den passenden Job für dich in Mels. Dank unserem Netzwerk mit über 1'000 Firmen und unseren Personalberatern, die persönlich auf dich eingehen, erhöht sich bei Kollabo deine Chance auf die ideale Stelle. Melde dich jetzt ...

Gefunden in: Jooble CH Organic - vor 2 Tagen

---

Global Personal Partner AG

Limmattal, Schweiz

Ganztags

Einführung Unser Beruf und unsere Leidenschaft «HR-Management» . · Global Personal ist ein eigenständiges Unternehmen der Interiman Group SA mit über 100 Mitarbeitenden, die an 21 Standorten in der Deutschschweiz ein komplettes Programm von Dienstleistungen im Bereich Human Res ...

Gefunden in: Jooble CH Organic - vor 6 Tagen

---

Eraneos Switzerland AG

Basel BS, Schweiz

Das ist der Job - Deine Hauptaufgaben bei Eraneos Du unterstützt und beratest unsere Kundschaft im Digital-/Informatikbereich bzw. im Bereich Supply Chain Management / Logistik. · Du kümmerst dich um Analysen und erarbeitest Strategien und Konzepte. Damit optimierst du gemeinsam ...