vor 1 Jahr · 2 min. Lesezeit · visibility ~10 ·
"Marga hears too much!"
Hyperacusis, hypersensitivity to noise, is less well known than tinnitus, but there are many people who suffer more or less severely from it.
In this section "Marga hears too much" Marga van Hintum blogs about her experiences with Hyperacusis regularly.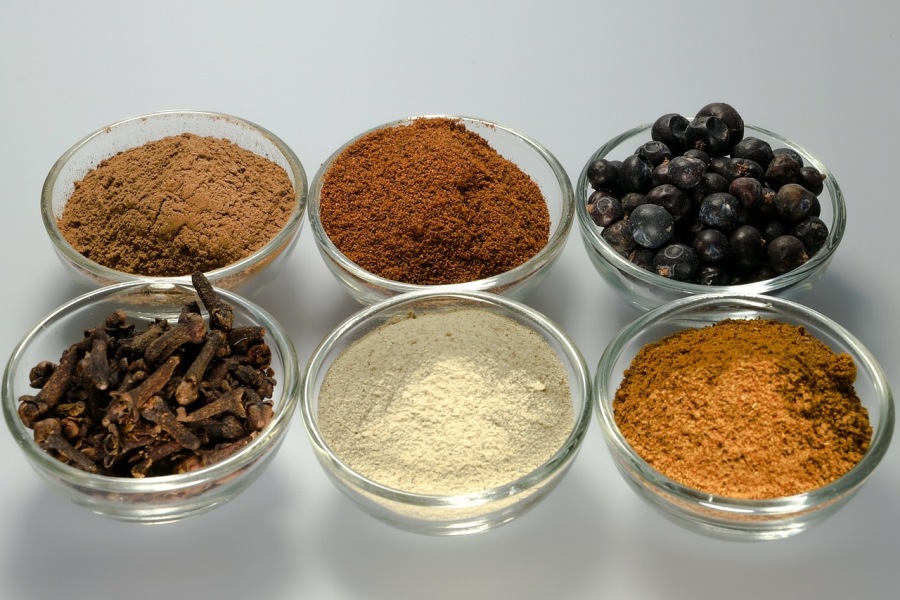 Youth memories without nutmeg
Cooking, that's what I like to do. I have told you about that before. I like to try something new. Even old well known favorites sometimes appear on the table. Rattling with the pans and pot spoons, but please as quiet as possible, of course. Because of the hyperacusis *, which forces me to take measures once in a while. But that cooking, that's what I like to do, and it is very nice to consume the result afterwards. Together with my sweetheart.
In the old days, as a child, I never cooked. My mother, who was always at home, did. Who had the tea ready, when we, children, came home from school. That dear mother, who made her career indoors. Raising two children, among others. Delicious cooking and baking. And also maintaining a huge garden, keeping a house clean, and, last but not least, being in the store at home during the day, because husband-dear worked outside the house.
Oh yes, the clothes, she all made them herself. A hobby ? She didn't have one. For the simple reason that she simply didn't have the time for it. What do you mean, housewives didn't have anything to lay hands on?
My mother must have given me the cooking gene and the garden gene, I think. Thank you, mom ! My mother and I, however, cook completely different. Of course that's not so strange, since we are one generation different. Time moves on.
With a porridge
In the 60's all vegetables were cooked to porridge, fixed prick. The term pasta did not yet exist. On Saturdays we did get the occasional macaroni. That was revolutionary, back then. We didn't know broccoli, nor avocado. They were probably there, but they were far too expensive for a simple middle-class family.
My mother baked a raisin bread at the weekend, which was also a regular snack. And once in a while there was apple pie, home-baked. But not every week. We didn't have that much luxury. Not yet.
With the cauliflower came a porridge of butter, flour and milk. With nutmeg, because that belonged in it. Also with the green beans, leek, chicory, turnip and kohlrabi. Next to the boiled potatoes and the piece of meat. And on Friday there was fish, good catholic custom. I remember it vividly.
And the nutmeg ?
Not so long ago I was thinking about the menus at our house. About the forgotten vegetables, as we call them nowadays. Salsify, from which you got such black hands. Never made it myself. Nor turnip and kohlrabi, which I had never prepared in my own cooking career. So I asked my sweetheart to bring something like that. And so it happened.
Kohlrabi got on the table. In small cubes. Now cooked al dente. That over cooking from the old days, that became a bit too nostalgic for me. But with a porridge. Pure nostalgia.
I can still remember very well how I learned to prepare the porridge. I never cooked at home. That's how I just wrote. That's not entirely true. Almost never. One of the few moments I cooked at home was dedicated to the porridge.
That porridge, that I had to learn to make, my mother thought. Before I would go out into the wide world as a young adult. Step by step, she guided me to a perfect " roux " . The topping on the cake was a large chunk of nutmeg. Which I didn't like at all as a child. I still remember it vividly. What would it be like as an adult, more than 50 years later? Would it taste fine to me now, the nutmeg?
I still didn't like it. Once, but not anymore. So next time I'll prepare delicious kohlrabi, with a porridge, but without the nutmeg !
* Hyperacusis, literally "I hear too much", is a condition where you are hypersensitive to ordinary everyday sounds. Everything sounds too loud. "The volume knob of ambient sounds stands for someone with hyperacusis permanently at too high a setting" (source: foundation Hoormij)
Hyperacusis occurs in many forms. For me, especially higher frequencies are very annoying and hurt my head. I also have tinnitus. Concentration is more difficult and focusing on a sound source is more difficult.
Sie haben keine Gruppen, die auf Ihre Suche passen