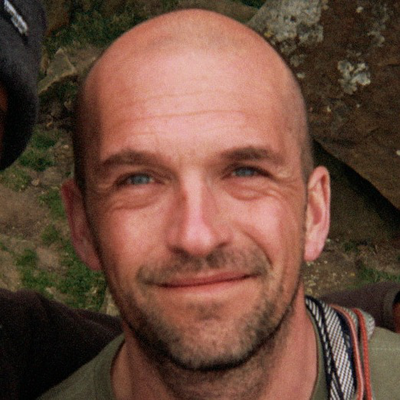 Über M Wicksteed:
I am an English teacher at a secondary school in Geneva, Switzerland. I teach iGCSE Language and Literature courses, along with the International Baccalaureate. I am a native speaker with considerable secondary teaching experience. My original degree was in French and Education with English literature minor and I became a (PGCE) qualified teacher in 1989. I love teaching, especially literature.
Erleben Sie
I have taught 11-18 year olds since 1989, initially Sports and French with some English, then uniquely English since 2007. I became and Advanced Skills Teacher in 1999 and mentored PGCE students. I became a staff trainer in Assertive Discipline in 2000 and Head of Foreign Languages at Yewlands School from 1999 to 2003, following which I went on to work at Sheffield College, entirely A level and adults, where my role was also head of the Active teaching and Learning group and classroom teacher observer for the college's Teaching QualityTeam.
Since 2012 I have taught English in Paris (2 years) and Geneva, from 2014 until now, where I teach iGCSE English language and literature, and IB English at Diploma level. I really enjoy my work. 
Bildung
2.1 degree in French and Education with English minor, 1985-88
PGCE in French and Physical Education, 1989-90
CELTA from International House in Barcelona, 2010
Various training from the Cambridge iGCSE and IB.
Fachkräfte aus demselben Bildung / Ausbildung-Sektor wie M Wicksteed
Fachleute aus verschiedenen Bereichen in der Nähe von (former) Roman Catholic Diocese of Geneva, Genève, Genf
Andere Benutzer, die M genannt werden
Jobs in der Nähe von (former) Roman Catholic Diocese of Geneva, Genève, Genf
---

FICOBA

Vallée de Joux, Schweiz

Ganztags

Notre agence « dite de proximité » depuis 1982 s'appuie sur un groupe d'envergure internationale. En tant qu'experts dans le recrutement et le placement de candidats qualifiés et hautement qualifiés, ...

Gefunden in: Jooble CH S2 - vor 1 Woche

---

UNHCR (United Nations High Commissioner for Refugees)

Genève GE, Schweiz

Hardship Level (not applicable for home-based)H (no hardship) · Family Type (not applicable for home-based) · Family · Staff Member / Affiliate TypeInternship · Target Start Date2023-08-01 · Job Pos ...

---

World Health Organization

Genève GE, Schweiz

OBJECTIVES OF THE PROGRAMME · The UNDP-UNFPA-UNICEF-WHO-World Bank Special Programme of Research, Development and Research Training in Human Reproduction (HRP) is the main instrument within the Unite ...